11-12 March 2020 – First end-user workshop
The French TACTILITY partner IMMERSION, supported by other members of the project consortium, organized a first end-user workshop in Paris, France, on March 11th and 12th, 2020.
The objective of the event was to get in four two-hour sessions an early feedback from end users on the first prototypes, in particular about their impressions on the perception and "feeling" of such electro-tactile feedback and on its usefulness. Moreover, the event aimed at communicating the project and its progress to the XR community.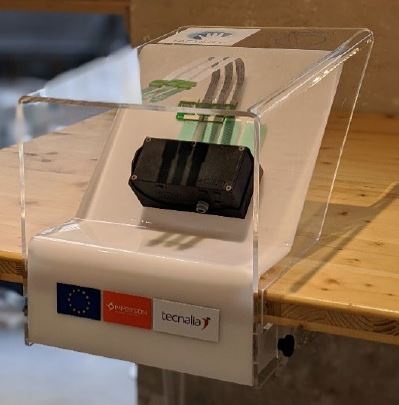 More than 100 people from over 50 companies – SMEs and large enterprises from manufacturers, military, aeronautics and space – and 10 public institutions registered to take part in the event. Several journalists from the media took part too.